* José María Blanc, La Herencia de Pablo"
Finally was released for Viajero Inmovil Records, the José María Blanc CD debut, called "José María Blanc, La Herencia de Pablo" ( The Pablo´s Heritage)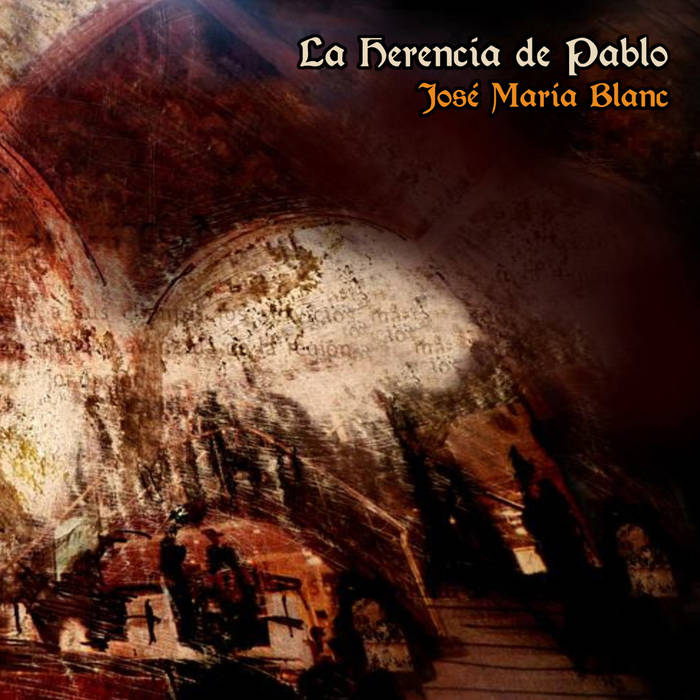 José was the lider voice from the historic sinfonic band Pablo El Enterrador, and this work continues in the line sound of the Pablo, is an excellent work available in format CD or digital
---
* Espíritu
The legend "Espíritu" argentinean band from seventies, was released a new double CD called "Entreciclos" with live songs and rareties unreleased previously.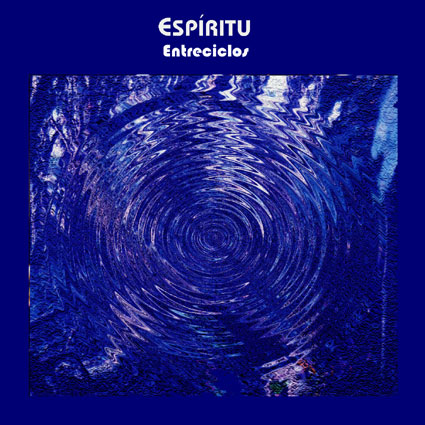 The CD is available FREE from the Espiritu web site
---
* Aldo Pinelli European Tour 2013
The leader of the argentinean progresive band "Hábitat" Aldo Pinelli, is on a European tour, performing live his solo material and songs from his band, next to prestigious European progressive band.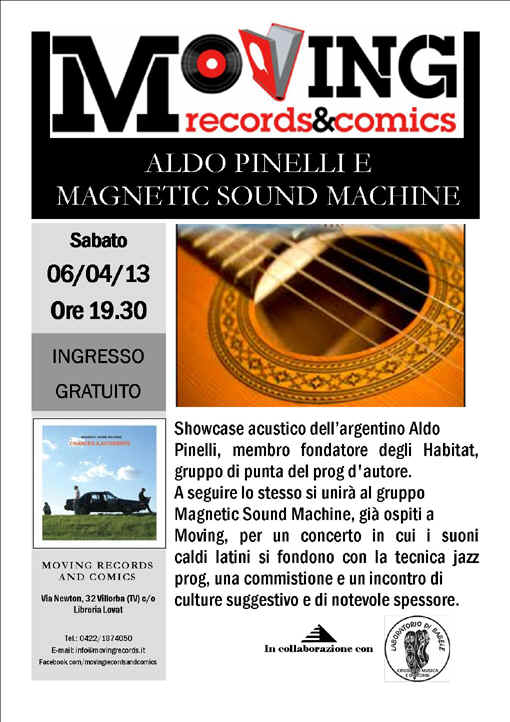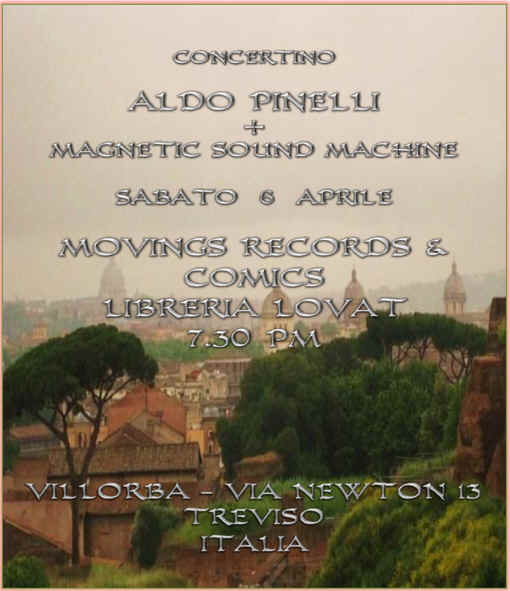 After this tour Aldo plan to edit for freelance soloist.
---
* New Jadis CD
The new Jadis CD "See right through you" is now available for pre-order.
The official release date is 3/09/12.
The first 300 pre-ordered copies will be signed and numbered and there will be no postage/shipping costs. It is available from the bands website Jadismusic.com for £10.00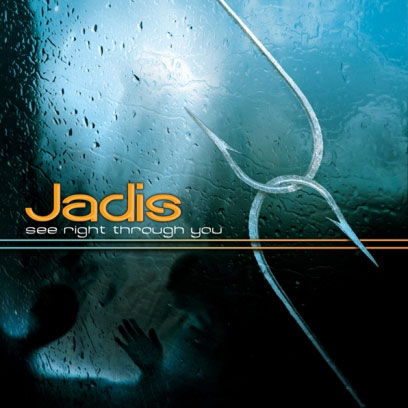 The album has the following 8 tracks:
1. Why can't I be me
2. What if I could be there
3. You wonder why
4. All is not equal
5. Learning curve
6. Nowhere near the truth
7. More than ever
8. See right through you

---
* Neal Morse release "Momentum"
July 16, 2012 - Nashville, TN—Coming off of a highly successful 2011 marked by the release of the critically acclaimed "Testimony 2" and an enthusiastically attended tour throughout the U.S., Mexico and Europe, Neal Morse could easily have justified going on a creative hiatus to catch his breath. But that would fly in the face of his convictions and the sense that he is being led to build upon the swell of success he is experiencing.
In January 2012, Morse was pondering the possibilities of a change in direction. After all, it had been a decade since he left the progressive rock stalwart Spock's Beard to pursue a solo career that would allow him to write more freely about his personal faith. And in that time he had recorded 6 impressive studio records that were heralded for their unique hybrid of epic compositions that tested the boundaries of musicianship while maintaining a remarkable sense of melody through irresistible hooks and addictive choruses. He could have taken a break. Or gone in an entirely new direction. But he felt led otherwise, as summed up in the new record's title track: "You've got some new momentum, you better keep going."
Morse's long time studio partner and friend Mike Portnoy had a small window in January 2012 when he could record. The only problem was, there was only one song and a few bits and pieces written. Taking a leap of faith, he scheduled a recording session with the drumming legend and longtime bass player Randy George in two weeks, hoping that the music would arrive before the musicians. And boy did it ever.
"Momentum" features five exceptional stand alone songs and one longer conceptual piece. In addition to the accessible title track, there's the quirkily clever, Gentle Giant-inspired "Thoughts Part 5," which follows in the footsteps of the previous "Thoughts" tracks penned by Morse with Spocks Beard. "Smoke and Mirrors" trods an introspective, acoustic path, while "Weathering Sky" offers a raucous cry for deliverance and renewal from a searching soul. Rounding out the shorter tracks is "Freak," an upbeat, strings-charged song unlike anything Neal has recorded to date. Last comes "World Without End," a near 34-minute, six-part epic that contains everything that defines Morse as a master of the genre.
Another highlight of this record is that, in addition to a masterful solo by guitar wizard Paul Gilbert, there are contributions from Adson Sodré, Bill Hubauer and Eric Gillette—three musicians who were selected as members of Morse's new touring band through an exciting YouTube driven open audition process.
While "Momentum" propels Morse forward and further cements his standing as a prolific progressive rock icon, it steers clear of the potential "more of the same" trap, and features fresh musical angles and some of the finest performances to date by the Morse, Portnoy, George team.
The release of "Momentum" on September 11 will be quickly followed up by a North American tour that spotlights the fresh talent of his new live band, with stops in such cities as Nashville, Jacksonville, New York, Chicago, Denver, Los Angeles, Seattle and Mexico City.
Much to the delight of progressive rock fans around the globe, Neal Morse is moving ahead with "Momentum," and there doesn't appear to be any kind of end to his unique creative talent in sight.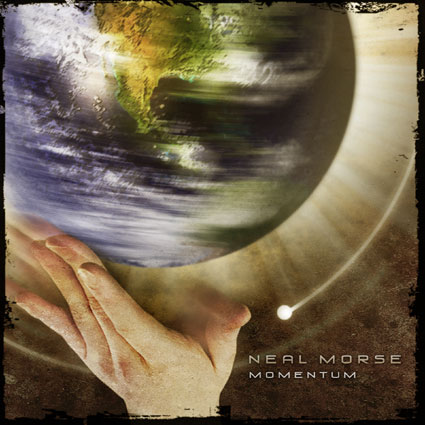 World Without End (33:39)
Written and Produced by Neal Morse
"Thoughts Part 5"—Written by Neal Morse and Randy George
"Smoke and Mirrors" and "The Mystery"—Music by Neal Morse, Lyrics by Chris Thompson and Neal Morse
Neal Morse – Keyboards, Guitars, Vocals
Paul Gilbert – Guitar solo on "Momentum"
Adson Sodré – Guitar Solos on "World Without End"
Bill Hubauer – Clarinet, flute, guitar and additional keys on "The Mystery"
Eric Gillette – Additional vocals on "Thoughts Part 5"
Wil Morse – Additional vocals on "Thoughts Part 5"
Chris Carmichael – Strings
Rick Altizer – Additional vocals on "Weathering Sky" and "Smoke and Mirrors"
October 02, 2012

USA
Nashville, TN

601 4th Avenue South

Nashville, TN 37210

Tickets: COMING SOON!

October 03, 2012
USA
Jacksonville, FL

Murray Hill Theatre
932 Edgewood Ave. South
Jacksonville, FL 32205

Tickets: Radiant Tickets


October 05, 2012
Mexico
Mexico City

Salon Jose Cuervo


Lago Andromaco #17 esq. Moliere,
Col. Ampliación Granada
México, DF 11529
Tickets:

TicketMaster Mex

October 06, 2012
USA
Los Angeles, CA

The Center Theater


7630 South Washington Ave
Whittier, CA 90602

Tickets:

Calprog.com

October 07, 2012
USA
Seattle, WA

Seattle Center


325 5th Avenue North
Seattle, WA 98109

Tickets:

Stairway Press

October 09, 2012
USA
Denver, CO

The Soiled Dove
7401 East 1st Avenue
Denver, CO 80230

Tickets:The Soiled Dove


October 10, 2012

October 11, 2012
USA
New York City, NY

431 W. 16th Street

New York City, NY 10011

Tickets: High Line Tickets

October 12, 2012
USA
Chicago, IL

Arcada Theater


105 East Main Street
Saint Charles, IL 60174

Tickets: Oshows
http://www.radiantrecords.com/
---
* Hábitat
Hábitat is concluding the remix of the first CD "Historias Olvidadas" (Forgotten Stories from 1997). The edition will have the nine original tracks plus two bonus. the art design will be something new on the original picture from Oscar Bitz
The band is working at Tolestudio (Buenos Aires) where they mixed the last CD "Tratando de Respirar en la Furia". (Trying to Breathe Amidst Fury.)
Lizard records from Italy will be co-producer again. a warm hug for all.
www.myspace.com/habitatargentina
www.reverbnation.com/habitatargentina
www.numberonemusic.com/habitat
---
* Letter to all YES fans from Benoit David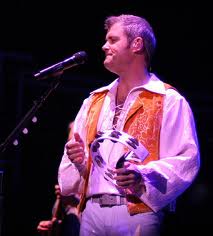 Dear YES fans,
As you all know, the final three shows of last year's European tour were cancelled due to my ill health. On my return to Canada, I was advised to cease touring, for the foreseeable future, in order to avoid further damage to my voice. Following this extremely disappointing diagnosis, I had no alternative but to inform my fellow band members that I was unable to confirm my availability for, at least, the forthcoming concerts in New Zealand, Australia and Japan.
Although there was no alternative, I did so with a heavy heart as I felt that I was letting everyone down especially those who have supported me since I had the privilege of becoming the band's vocalist in 2008. The band members were all very understanding and asked if I would mind being replaced for the April shows - I immediately agreed that this would be the best way forward and gave them my blessing. I was then pleased to learn that Jon Davison would be my replacement as he is an accomplished musician with a fine voice.
I subsequently learnt, from a band member's interview, that I had officially left Yes and that my departure was permanent. As this is the situation, everyone should know that I will be eternally grateful for the opportunity I was given and very proud to have contributed to more than 200 concerts and to the 'Fly From Here' and 'In The Present Live From Lyon' albums. I would also like to express my appreciation for the support I was given by each member of the band, the fantastic crew, the management and everyone else involved during my time as vocalist in the band. Finally, to the fans who have applauded my efforts and to those I have had the pleasure of meeting - many thanks, my best wishes and please continue with your support of one of the world's greatest bands - YES.
Although I need to take it easy for a while, I fully intend to continue with my music career. In late summer of 2011, I added vocals to Mystery's forthcoming album 'The World Is A Game' - which is at the final stages of mixing and will be available in the near future. This is my third collaboration with Michel St-Pere, and Mystery, following 2007's 'Beneath the Veil of Winter's Face' and 2010's 'One Among The Living'. So I guess I will, hopefully, see you somewhere down the road…
Blessings, Benoit David
17th February 2012
---
* New Billy Sherwood´s You Tube channel
The great musician from Yes and Circa, Billy Sherwood have you You Tube´s Channel, for difussion of yours videos & shows
The adress is:
http://www.youtube.com/BillySherwoodHQ
---
* Lionel Ziblat - "Songs From The Drawer"
Most of you already know Modest Midget's "The Great Prophecy of a Small Man" album which came out last year.
During the same time I produced The Great Prophecy I also worked on a very different production, which is now released, under the name "Songs From The Drawer".
It would mean a lot to me if you gave it at least as much attention as you did with the Modest Midget album.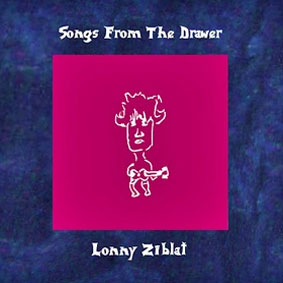 Now available for CDBaby and www.modestmidget.com
More information:
Multi-Polar Music
---
* Travellers
Travellers - that is the name of the new musical project brought into existence by Wojtek Szadkowski, known from his work in such acclaimed bands as Collage, Satellite, and Strawberry Fields. The band - with its lineup consisting of Robin (vocals), Grzegorz "sencha atta" Leczkowski (guitars), Krzysiek Palczewski (bass), and Wojtek Szadkowski (keys, drums) - has recently finished working on their debut album "A Journey into the Sun Within". The album consists of 6 tracks and as Wojtek Szadkowski explains: "It's a mixture of prog, ethnic music, the 80's, a large dose of magic and space, all of this crowned with Robin's beautiful voice..."
Travellers
"A Journey Into The Sun Within"

Label: Metal Mind Records
Cat. No.: MMP CD 0687 DG
Barcode: 5907785037007
Format: CD DG
Genre: atmospheric rock
Release date: 06.06.2011 Europe / 12.07.2011 USA for Metal Mind Records

Tracklist:

1. Magic
2. Letters To God
3. Dreaming
4. I Dream Softly
5. I See The Light
6. The Sun

---
* Jakszyk, Fripp, Collins - A King Crimson ProjeKct - "A Scarcity of Miracles"
This is finaly, the video edit from a new work to Jakszyk, Fripp, Collins - A King Crimson ProjeKct, this is a song "A Scarcity of Miracles"

Robert Fripp, Jakko M Jakszyk y Mel Collins "A King Crimson Projekct", whit Tony Levin in stick and bass, Gavin Harrison (Porcupine Tree) drums & Gu Zheng en keyboards
---
* Half Past Four New Web Site
The excelent prog band "Half Past Four" have a new web site with a wonderfoul design, with music, news, shows and more included.
Visit in:
---
*Agents of Mercy
New band formed 2009 and cultivated by The Flower Kings/Transatlantic/ Kaipa guitarguru Roine Stolt and eccentric singer Nad Sylvan (Unifaun) Roine who have won the prestigeous readers poll in Classic Rock Prog
Magazine as "Best Guitarplayer" for 2 years now.
Their debut album "The Fading Ghosts Of Twilight", was released on independent label FOXTROT RECORDS in March 2009.
That album features drummers Pat Mastelotto (King Crimson,XTC,Mr Mister, Stickmen etc ) Zoltan Csörsz (TFK, Karmakanic) Jimmy Keegan (Santana, Spocks Beard Live )
AGENTS OF MERCY played a premiere show at Loreley festival ,Germany in July 2009 and the band was soon to team up with Karmakanic, for the tourpackage called "THE POWER OF TWO" - a duo who toured Europe and later USA in Oct 2009.
The result was a fabulous live record called "The Power Of Two" Live in USA, where guest Nick D'Virgilio (Spocks Beard, Tears For Fears,& Circe de Solieil ) shine with some fearless & intricate drumming.
2010 shaped up as a busy year for guitarguru Roine Stolt who had a Transatlantic tour coming up culminating in triumphant headline gig at High Voltage in Victoria Park London in July, but before the tour Roine joined the rest of AOM tribe in cozy Varispeed studios,south of Sweden and recorded the 12 tracks for a new album - Dramarama.

"Plenty of symphonic rewards for the die-hard fans of TFK or Transatlantic style prog - closer to Retropolis than Rainmaker - but yet more scaled down happy-classic rock, glam & pop too". Borrows from theatrical rock - to "film noir" - from the oddity of young Bowie - to the scary energy of Mahavishnu Orchestra. The new album is a big leap towards a more complete classic (prog)rock band feel - where the 1st album stayed firmly in chamber prog and mellow contemplating but yet demanding modes. "DramaRama" is an independent release from Stolt's own label, designed to operate freely and adapt in this new dawn of recorded music - so buy it and support
more new adventurous recordings from this team.
The band consist of:

Nad Sylvan (Unifaun) - VOCAL & KEYBOARDS
Roine Stolt (Transatlantic, Flowerkings) - GUITARS
Jonas Reingold (Flowerkings, Karmakanic) - BASS
Lalle Larsson ( Weaveworld, Karmakanic) - KEYBOARD
Walle Wahlgren - DRUMS


DRAMARAMA Titles:
The Duke of Sadness
Last Few Grains of Hope
Peace United
Journey
Gratitude
Meet Johnnie Walker
Cinnamon Tree
The Ballad of Mary Chilton
Roger the Tailor
Conspiracy
We Have Been Freed
Time
Already disponile the Agents of Mercy website.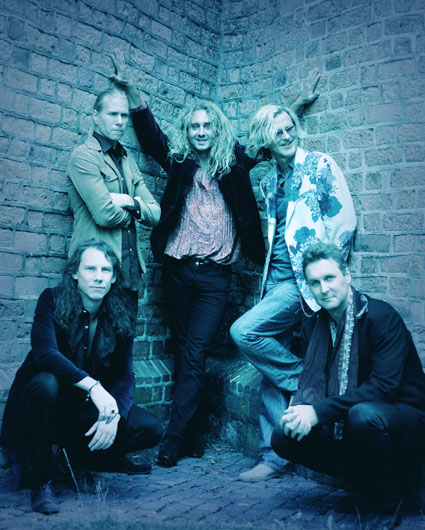 Also available is a site where you can hear complete songs, watch video, and check dates of shows and other activities of the Swedish supergroup
www.reverbnation.com/agentsofmercy
---
* Yes - Union (2xCD, 2xDVD)
Gonzo Records announce the release of Yes UNION in a Special Limited Edition Deluxe Package.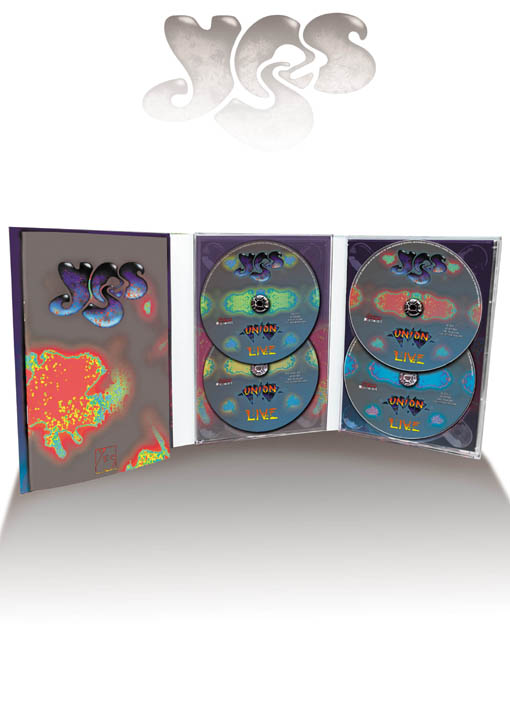 This concert film of the band was made on August 8th 1991 at the Shoreline Amphitheatre in Mountain View, California. It was subsequently only released in Japan on video and then on the briefly new format of Laser Disc. This fantastic film however, was not widely available for a long time and has since become a much sought after artefact amongst Yes fans.

This exclusive deluxe package includes the original film from the Shoreline Amphitheatre (taken directly from the master tapes), reproduction tour program, deluxe "digi-pak" packaging, replica tour passes, along with a debut release of the soundtrack from the Shoreline Amphitheatre show, as a two CD set. If that wasn't enough, there also a bonus DVD featuring some bootleg footage of the band. It must be stressed however that the bootleg footage is raw and the sound and picture quality is not to the standard of normal commercial releases, but has been included for collectors and completists.

This disc also includes some bonus audio tracks, three of which are 5.1 and four are stereo mixes. The whole package comes housed in a slipcase with artwork approved by Roger Dean and is an official Yes release.

This deluxe package is strictly only available as a Limited Edition via this web site, no shops (not even Amazon) will be carrying this deluxe edition and as such will be sold on a first come, first served basis. There is stock in our warehouse waiting to be shipped the same day orders are received. Get yours now or be disappointed later!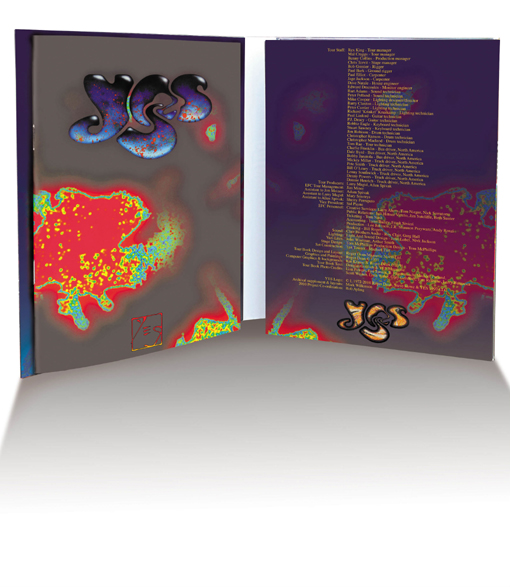 Track Listing as follows:

Disc 1 Shoreline Amphitheatre, Mountain View California, August 8th 1991 DVD

Disc 2 (Exclusive to this package bonus Disc) Denver complete show (Pro shot) McNichols Sports Arena, Denver, May 9th 1991 Pensacola (Audience shot). Pensacola Civic Centre, Pensacola, April 9th 1991 Bootleg Footage/Full shows DVD Bonus Audio 5.1 mixes: Shock To The System, Shoreline Amphitheatre, Mountain View California, August 8th 1991 And You And I, Shoreline Amphitheatre, Mountain View California, August 8th 1991 Lift Me Up, Shoreline Amphitheatre, Mountain View California, August 8th 1991 Bonus Stereo Audio tracks: Shock To The System, Wembley Arena, London, June 29th 1991 And You And I, Wembley Arena, London, June 29th 1991 Drum Duet, Star Lake Amphitheatre, Burgettstown, July 24th 1991 Changes, Star Lake Amphitheatre, Burgettstown, July 24th 1991

Disc 3 (audio only), Shoreline Amphitheatre, Mountain View California, August 8th 1991 CD

Disc 4 (audio only), Shoreline Amphitheatre, Mountain View California, August 8th 1991 CD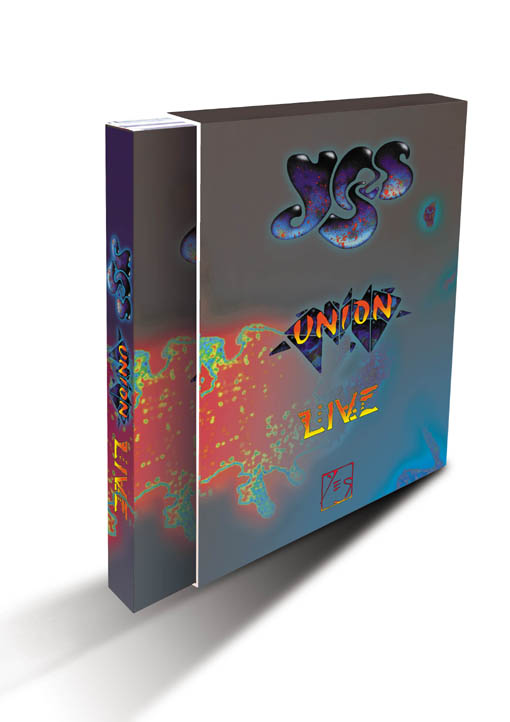 More info
http://www.gonzomultimedia.co.uk/
---
* Dol Ammad News
Thanasis Lightbridge from progressive metal bands Dol Ammad and Dol Theeta, release a new EP called "Winds Of The Sun", and there are available a video in Youtube too
More information:
---
* Metal Mind records New Releases
Believe, the outstanding art/progressive rock band led by the former guitarist of the Polish prog rock legend Collage, return with their fourth studio album. The new material entitled "World Is Round" will be released worldwide in early January 2011.
The band has recently played an acoustic set for Polish radio station - Antyradio. One of the tracks recorded at that session, "Poor King of Sun/Return", is available now as a video on the band's page on facebook in
THIS
location.
The album "World Is Round", produced by Winicjusz Chróst, the former guitarist of the Polish blues rock giant Breakout, features a brand new keyboard player Konrad Wantrych, as also the lyrics-writing debut of Believe's singer Karol Wróblewski. Sublime compositions set a background for a metaphysical reflection on human life, its cyclical nature and ultimate significance. It's a perfect album for a demanding and sensitive listener! Believe - current line-up: Mirek Gil – gitary, Karol Wróblewski – wokal, Satomi – skrzypce, Vlodi – perkusja, Przemas – gitara basowa oraz Konrad Wantrych – instrumenty klawiszowe.
"World Is Round" will be available in two versions: a standard CD and a limited digipack edition featuring a bonus track! Metal Mind Productions set up the release date for 3rd January 2011 in Europe and 11th January in USA (via MVD).
Believe
"World Is Round"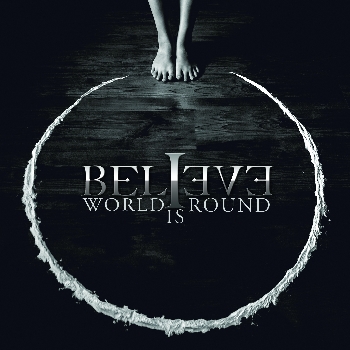 Label: Metal Mind Records
Cat. No.: MMP CD 0682
Barcode: 5907785036512
Cat. No.: MMP CD 0683 DG (CD Digipak)
Barcode: 5907785036529 (CD Digipak)
Format: CD / CD DG
Genre: progressive rock
Release date: 03.01.2011 Europe / 11.01.2011 USA
1. World is round - part 1
2. No time inside
3. World is round - part 2
4. Cut me paste me
5. Lay down forever
6. Bored
7. So well
8. Guru
9. New hands
10. Poor King of Sun/Return
Ltd. digipak CD includes a bonus track.
---
* Moonjune Records - New Releases
The prestigous label Moonjune Record present 3 new prog releases:
| | | |
| --- | --- | --- |
| | | |
| A vision from Arti & Mestieri keyboard to a classic songs of Soft Machine | Jazz Prog Power Trio of Delville (Wrong Object), Maguire (Hatfield & the North) & Bianco (Elton Dean y more) with Richard Sinclair | New proyect of the Moraine´s guitar player Dennis Rea |
More information:
---
* The Modest Midget CD is available
The first CD full to Modet Midget prog band are available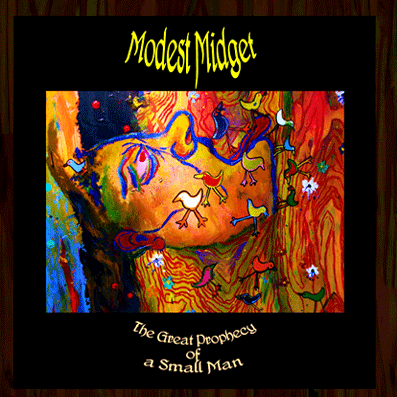 After the excelent EP debut, the CD full is available in CD Baby or in the band web site
http://www.cdbaby.com/cd/modestmidget
---
* Fabio Zuffanti: New Solo album
The new Fabio Zuffanti solo albums is entitled 'GHIACCIO' and will be out in march 5, 2010 on Mellow Records.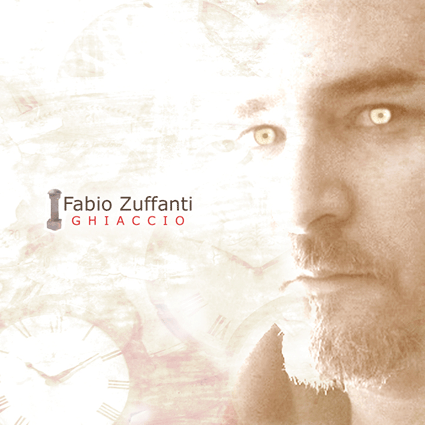 The cd will contunue the musical paths of 'Fabio Zuffanti''s 2009 album mixing songwriting, electronica, prog and psychedelia.
More information:
webmaster@zuffantiprojects.com
---